Corporate partnerships
As the UK's only charity supporting anyone living with a lung condition, we are uniquely placed to make an impact in the battle against lung disease. We work with companies to build exciting, sustainable and mutually beneficial partnerships that fund life-changing research, support and services which enable people with lung disease to live well for longer.
Asthma + Lung UK will work with you to put together an exciting programme of fundraising tailored to you, including fundraising events, volunteering and engagement opportunities for your staff to get involved with.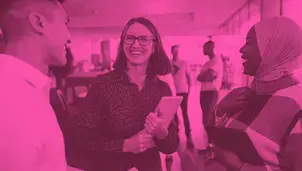 Choosing Asthma + Lung UK as your charity partner can bring long lasting benefits to your company whilst raising vital funds to support people living with a lung condition.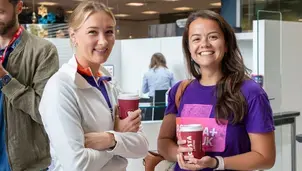 Thousands of people with lung conditions are improving their quality of life, thanks to the sponsorship, time and skills of our corporate partners.