Symptoms of bronchiectasis
The symptoms of bronchiectasis are not the same for everyone. You may have one or two symptoms, or you may have all of them.
The main symptoms of bronchiectasis are:
a regular cough that brings up phlegm (sputum) 
repeated chest infections.
Other symptoms and signs may include:
breathlessness 
feeling tired 
chest pain or tightness 
rounded fingertips (clubbing).
Speak to your GP if you have any of these symptoms.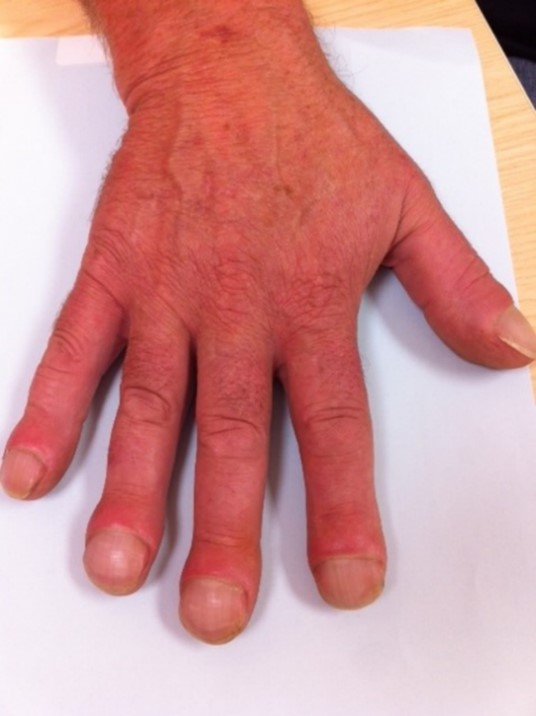 About phlegm
Phlegm is a type of mucus that comes from the lungs. Mucus is made all over the body to help fight infection. Your healthcare professional may call it 'sputum'.
Symptoms of a chest infection
If you have been diagnosed with bronchiectasis and your usual symptoms are worse, this may be a sign of a chest infection. This is sometimes called a flare-up. You may also notice a change in the colour of your phlegm - for example, it may be greener.  
Other symptoms of a chest infection in bronchiectasis include:
feeling more tired
coughing up blood 
chest pain.
If you've been diagnosed with bronchiectasis, you may be given a 'rescue pack' of antibiotics to take for your chest infection. Your specialist will tell you when and how to take them. 

Get support
Call or WhatsApp our Helpline for support with your condition. Get advice on your medicines, symptoms or travelling with a lung condition, or just call us to say hello.