About the event 
The London Landmarks Half Marathon winds through London's most famous sights, celebrating our capitals amazing, fun and quirky history. The party atmosphere from the cheer points around the route will make it a day to remember! 
Sign up with a charity place now with #TeamBreathe to raise money in the fight for lung health! But don't wait too long, we have a limited number of places for this event! 
Already got a place in London Landmarks?
Run for Asthma + Lung UK with no set minimum sponsorship!
What you'll get  
A personalised running vest.
Advice from our expert running coach.
A full supporter journey with fundraising tips and race day information.
Access to our dedicated Facebook groups to meet supporters on the same journey as you.
A dedicated cheer point helping you get over the line on race day.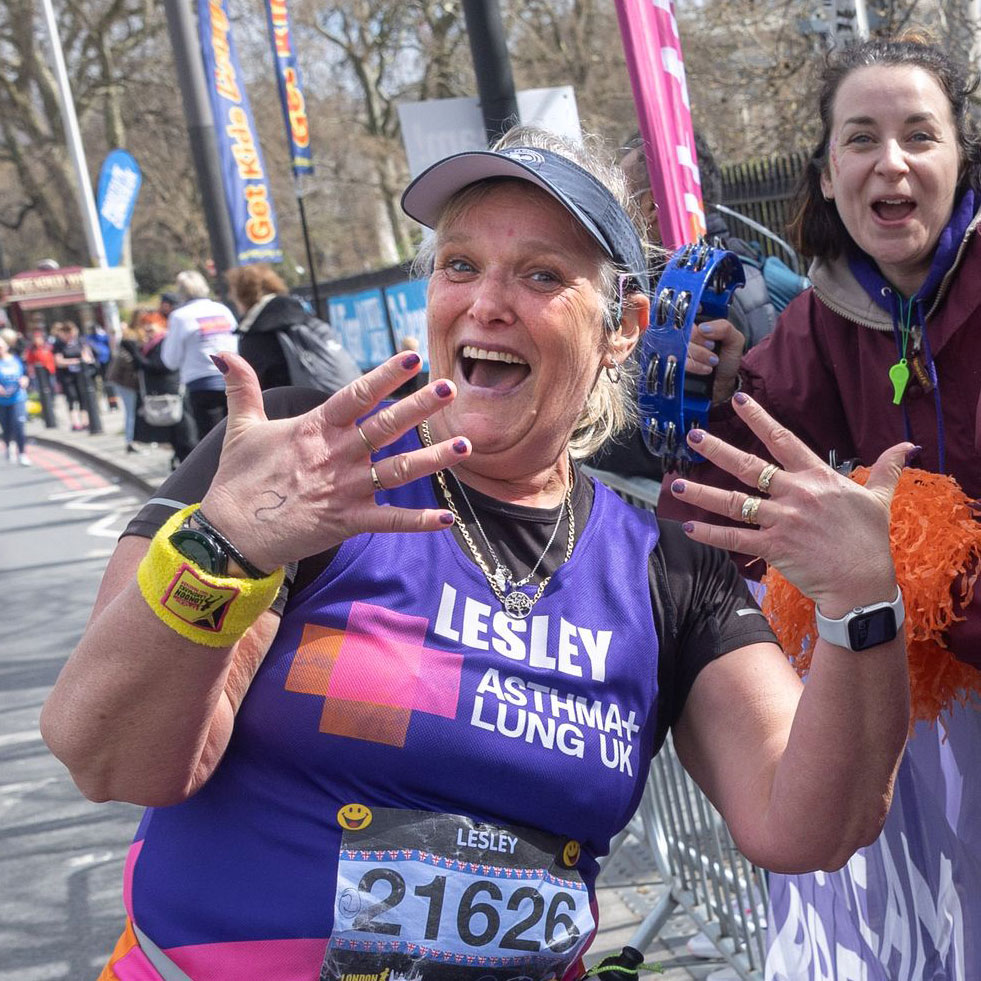 Lesley Taylor
London Landmarks 2023 runner
With Asthma + Lung UK I am made to feel so appreciated and supported. It is the little things that make the difference. The Good Luck cards and Thank You letters all signed personally by the team, the wellbeing phone calls during training and most of all, the best cheer stations on the day of the run.
Sign up as a volunteer
Not a runner but still want to get involved in the event?
Register as a Cheer Squad volunteer and join us to support Team Breathe runners! We are looking for passionate individuals who want to drive lung health transformation and raise vital awareness for Asthma + Lung UK by cheering on our wonderful event participants. Meet new people, build connections and get one of our free t-shirts.
Get in touch
If you have questions about the event and want to know more, please do not hesitate to contact our events team at events@asthmaandlung.org.uk.